We've made big changes to our user administration page!
Now you can:
Move users in large scale
View users and teams more easily
The new page is currently in BETA, so to access it go to: Settings > User administration > User administration (Beta)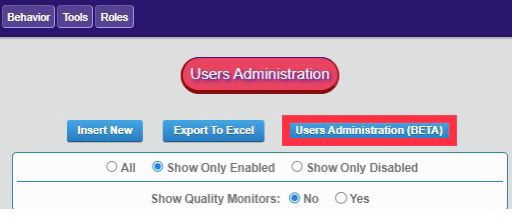 After accessing this screen shown above, click on the icon marked in red, where you can adjust the users. Select the users you want to move and click "next".

Once the users are selected, select the new group you want to move and click on "Process".

When this process is finished, that's it! Agents will be transferred to the new selected group.
Remember that this page is in beta, so if you notice any bugs, please report the problem to our support team.
If you have any suggestions for improving our system, we are open to receiving them.
CYF Team.