The new era of Call Center Quality Assurance
Same CYF Quality as you're already used to.
Supercharged 
by Artificial Intelligence.
All daily quality assurance tasks,
on Autopilot.
Evaluations ✅
The new AI-powered CYF Quality  revolutionizes call center quality assurance.
It provides comprehensive evaluations of interactions between agents and customers using advanced natural language processing, identifying areas for improvement and common issues across multiple calls in real-time. 
This saves time and resources while providing actionable insights for targeted coaching and training. With CYF Quality AI, call centers can provide higher customer satisfaction and loyalty, taking their customer service to the next level.

Training coach 📚
Feedback 🤝🏻
Contact summary 📞
Spelling and grammar analysis 🗣️
Customer analysis 💬
Meanwhile AI it's not ready,
meet other features from CYF Quality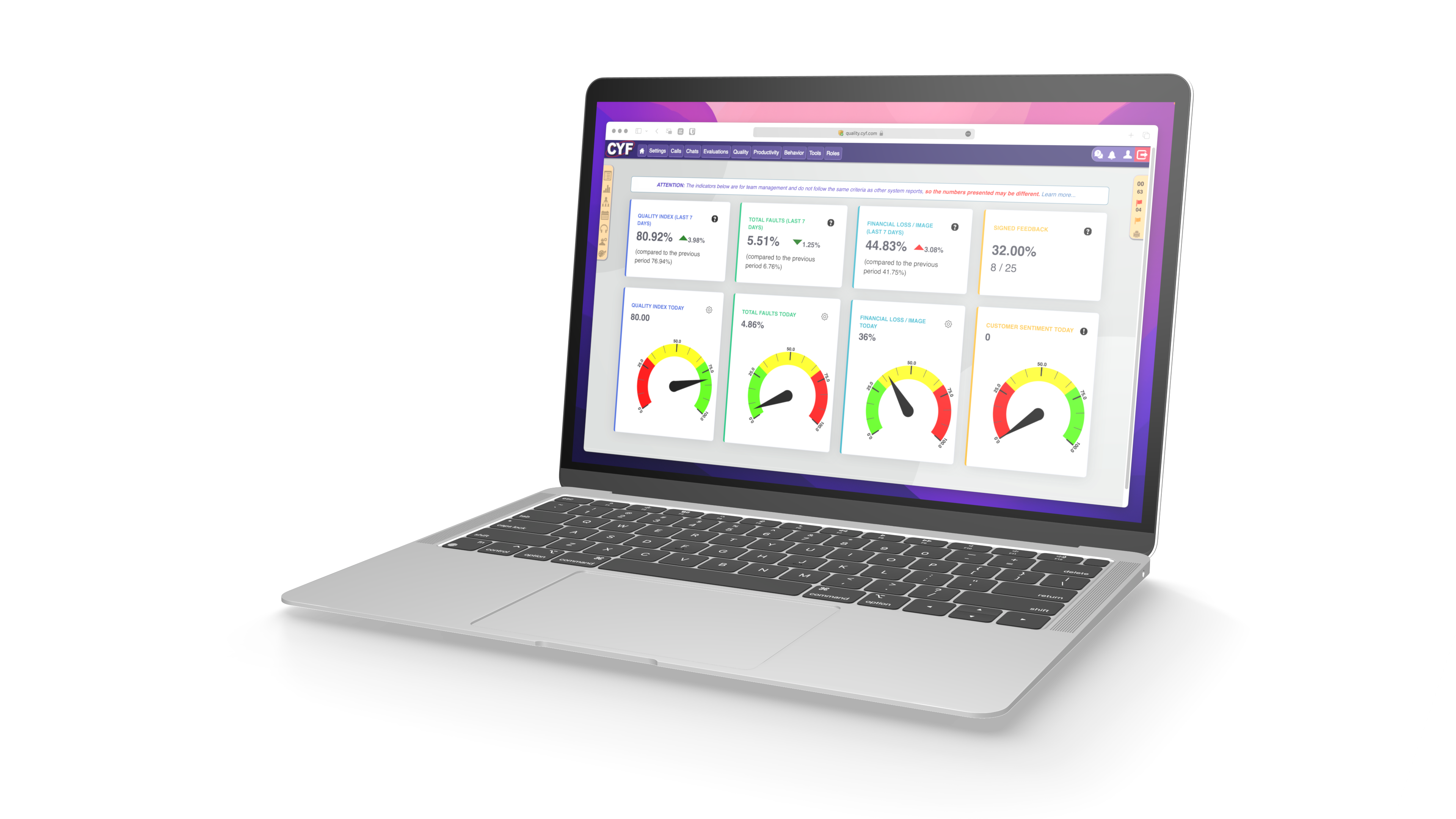 Join CYF Community
around the World.