We have released a new improvement within our system, in the part of the Disagree by Agents.
You will now have a consolidated view of:
Most contested items
Agents who contest the most
Monitors that received the most contestations
To access this news, follow these steps:
Evaluations > Disagree by Agents (Ended).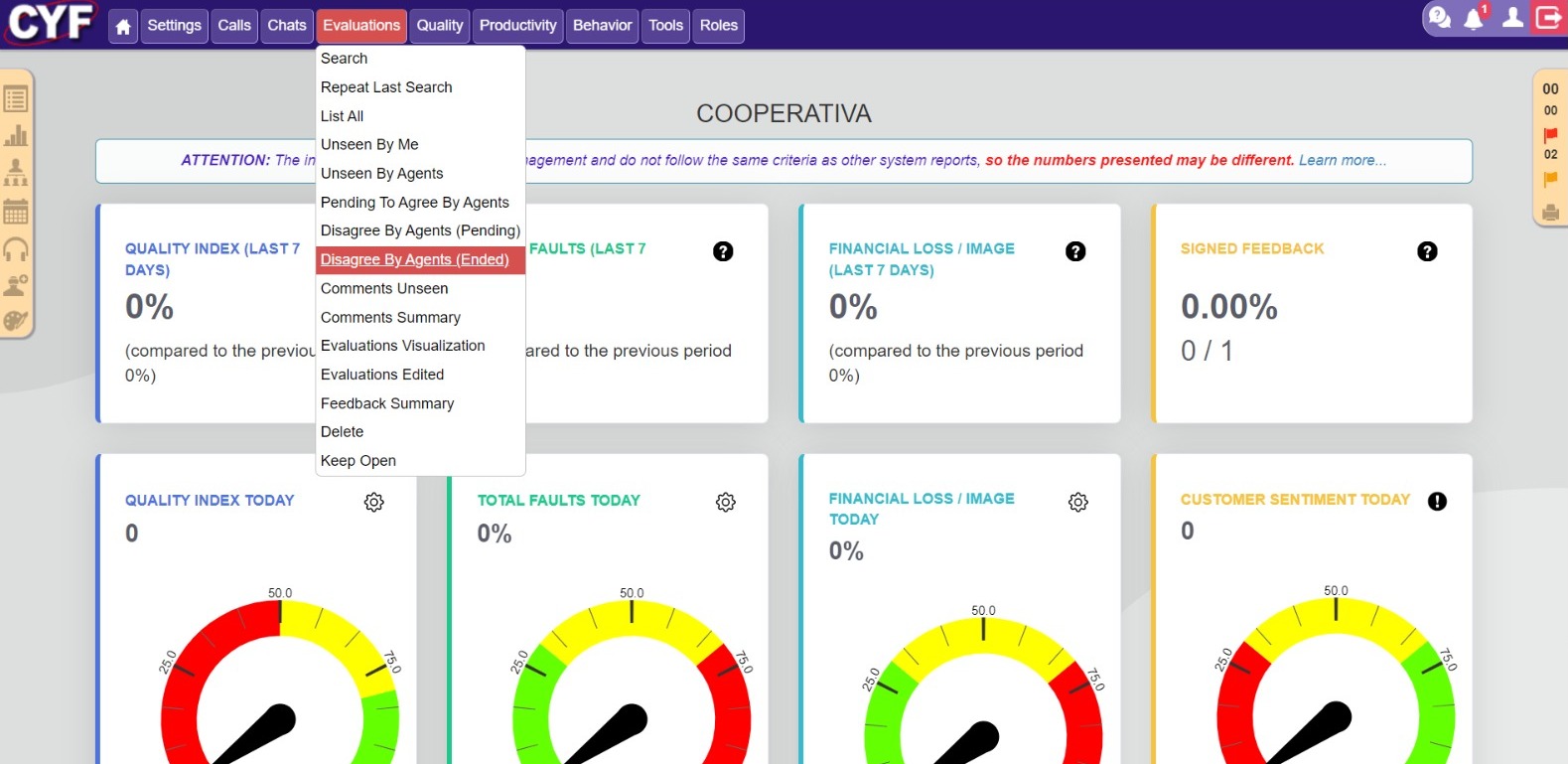 You will see a new layout look in the system, with new filters and information: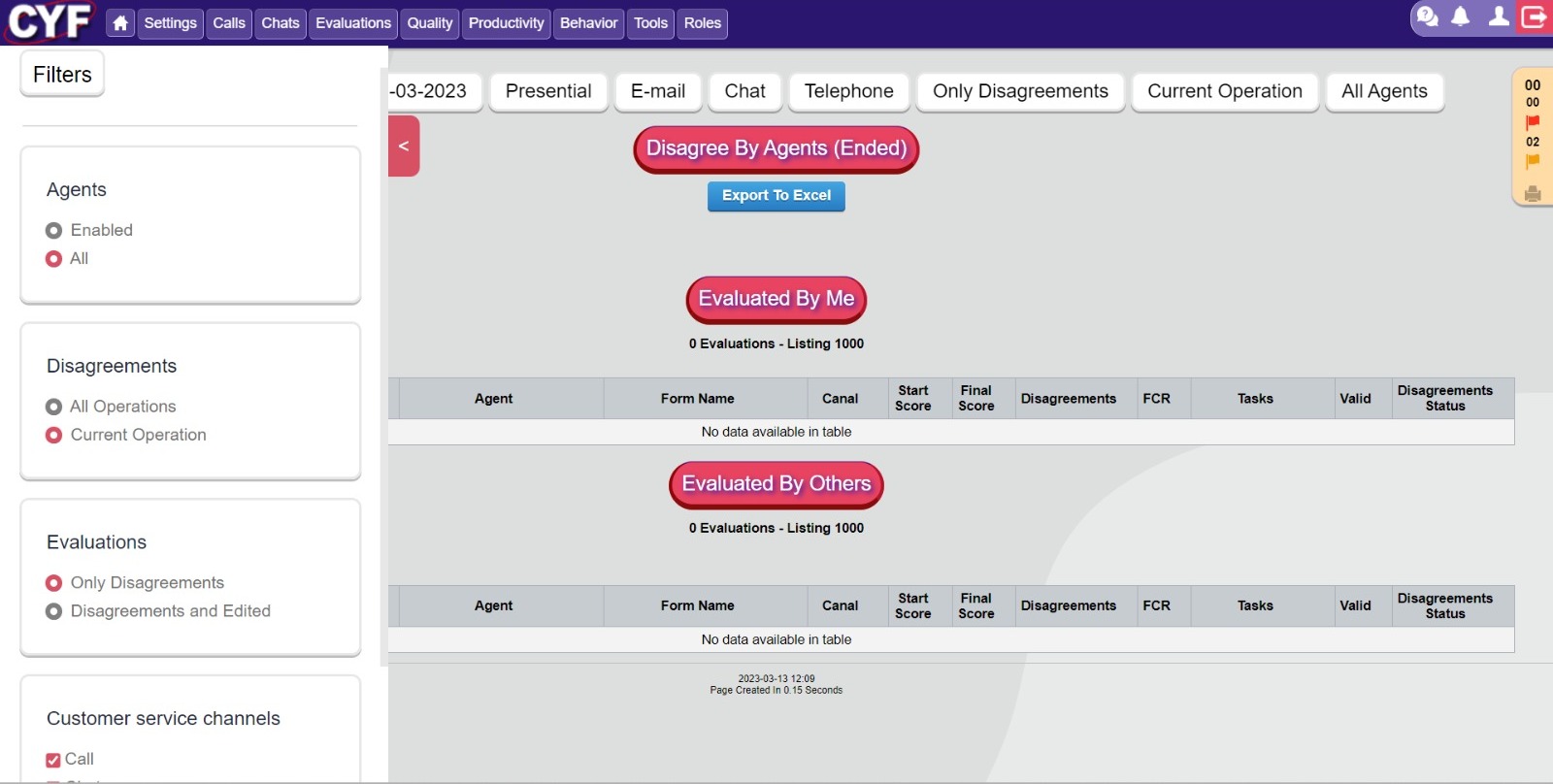 Scrolling the page, you have a graphical view of the items mentioned above, and, in addition, we have added a new column with the status of the dispute, informing whether it was upheld or unfounded.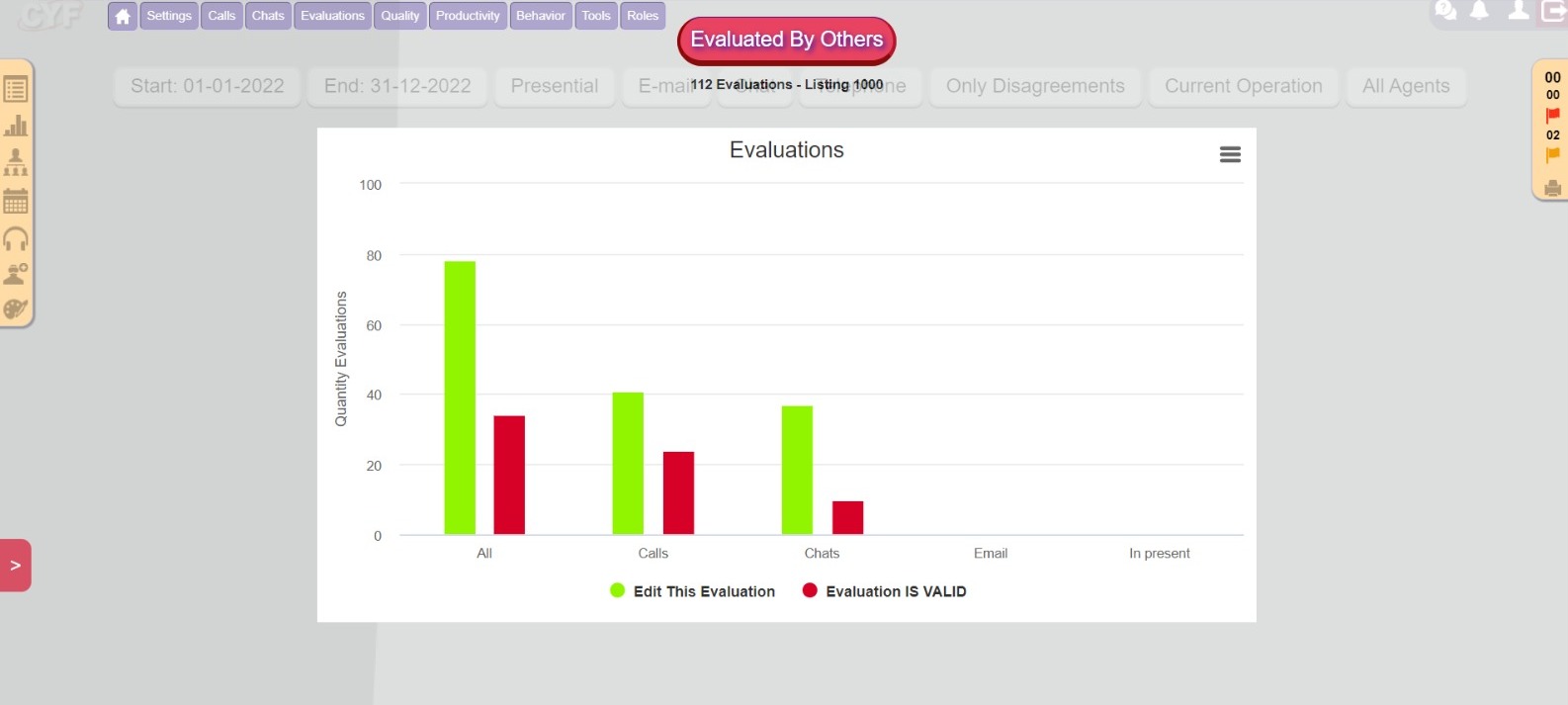 Now you have a ranking view of the agents that dispute the most and monitors that receive more contestations and the most contested items.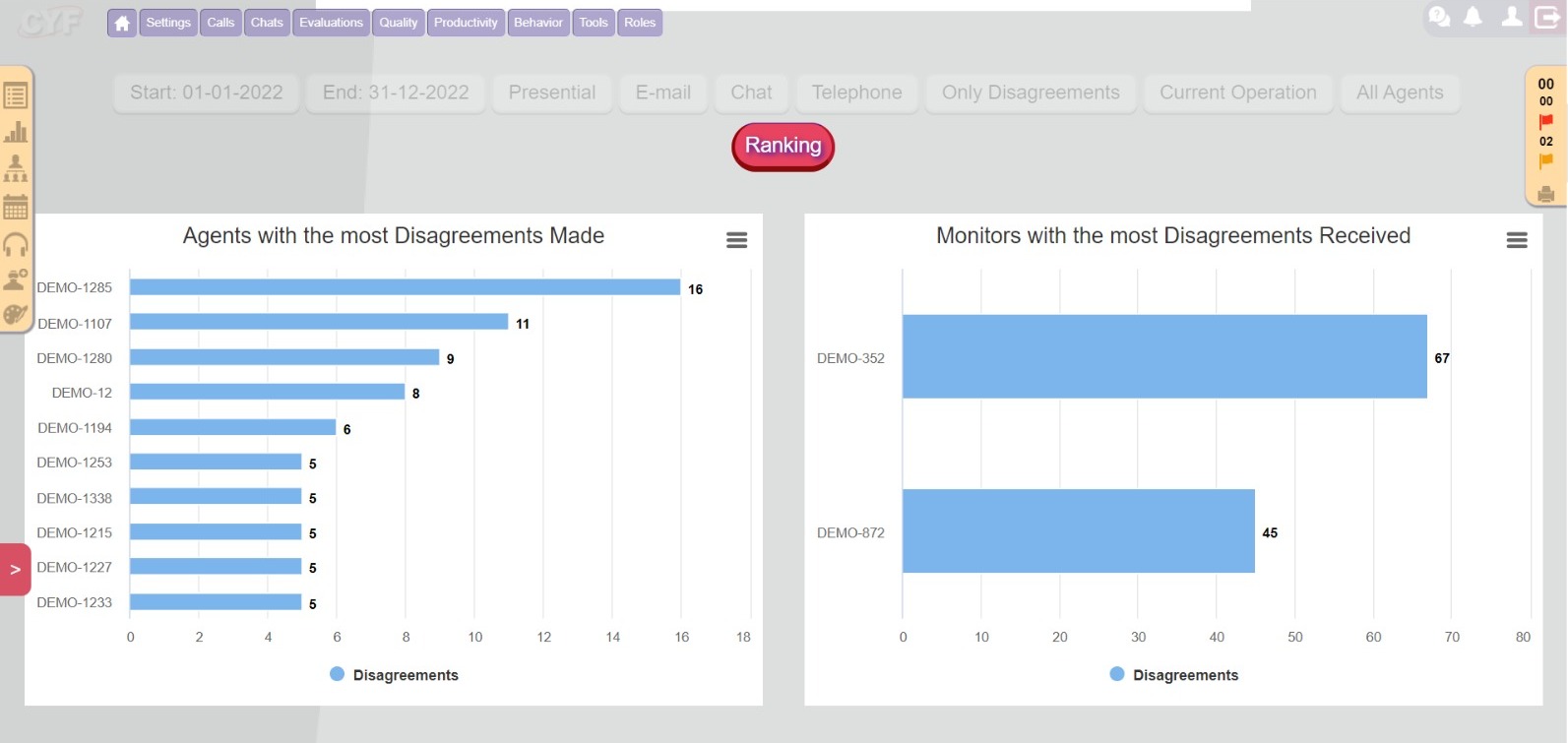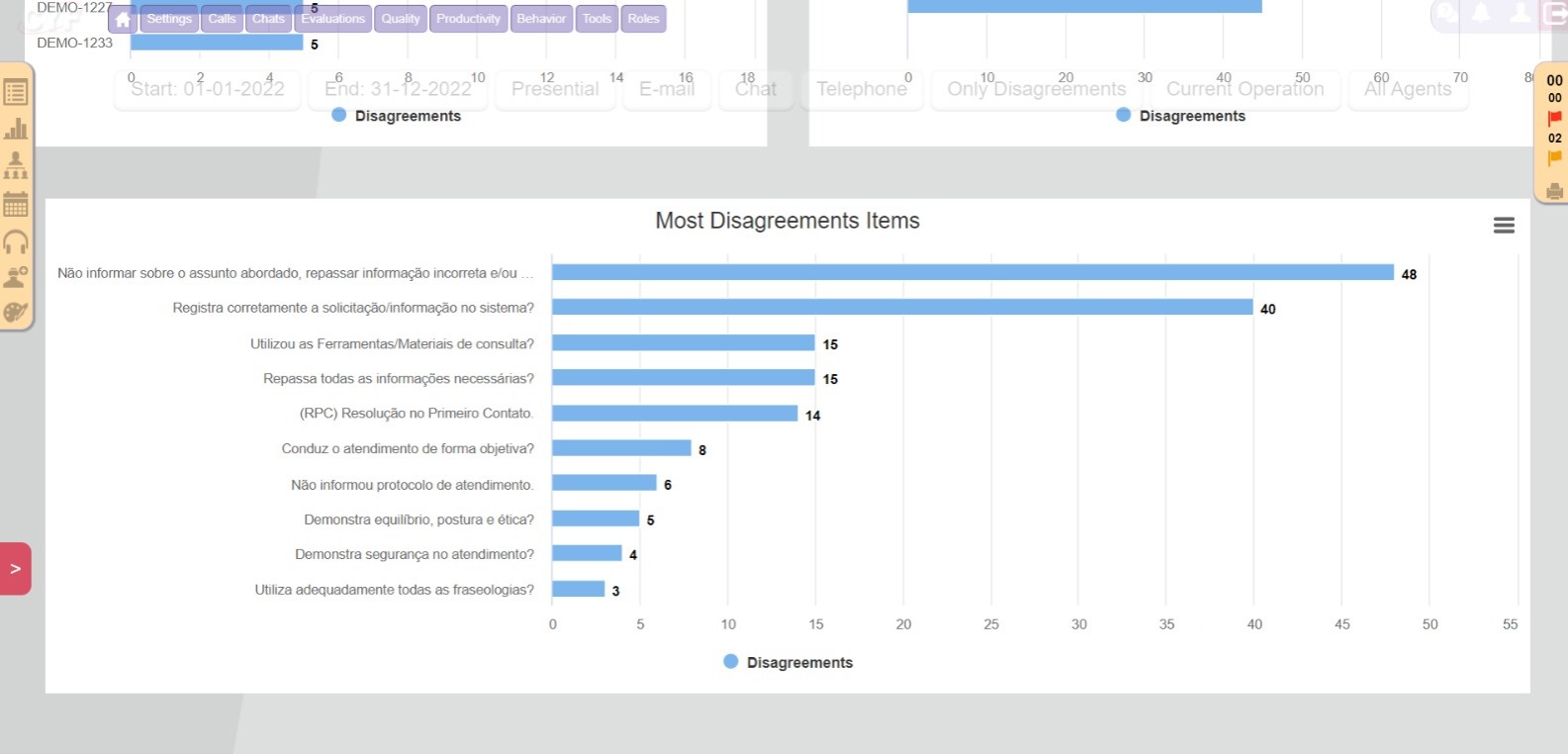 And, in addition, you can export this data and have a complete view of contested reviews.
If you have any suggestions for improvement, we are open to receiving them. Thanks!
CYF Team.