We are introducing a new and enhanced user group management process in CYF Quality, designed to simplify and streamline team administration across different hierarchies.
One of the key features of this new process is the ability to simultaneously select multiple users, regardless of their hierarchical positions within the organization. With an intuitive and user-friendly design, administrators can easily choose the members they wish to add to a specific group. This eliminates the need for repetitive tasks and saves time, allowing managers to focus on more meaningful, strategic tasks.
In addition to the efficiency in creating and associating groups, updating group names is now a hassle-free task.
Here's a step-by-step guide on how to create a new group:
1. Access the "User Administration" screen, located in the "Settings" menu.
2. Click on "Create New Group."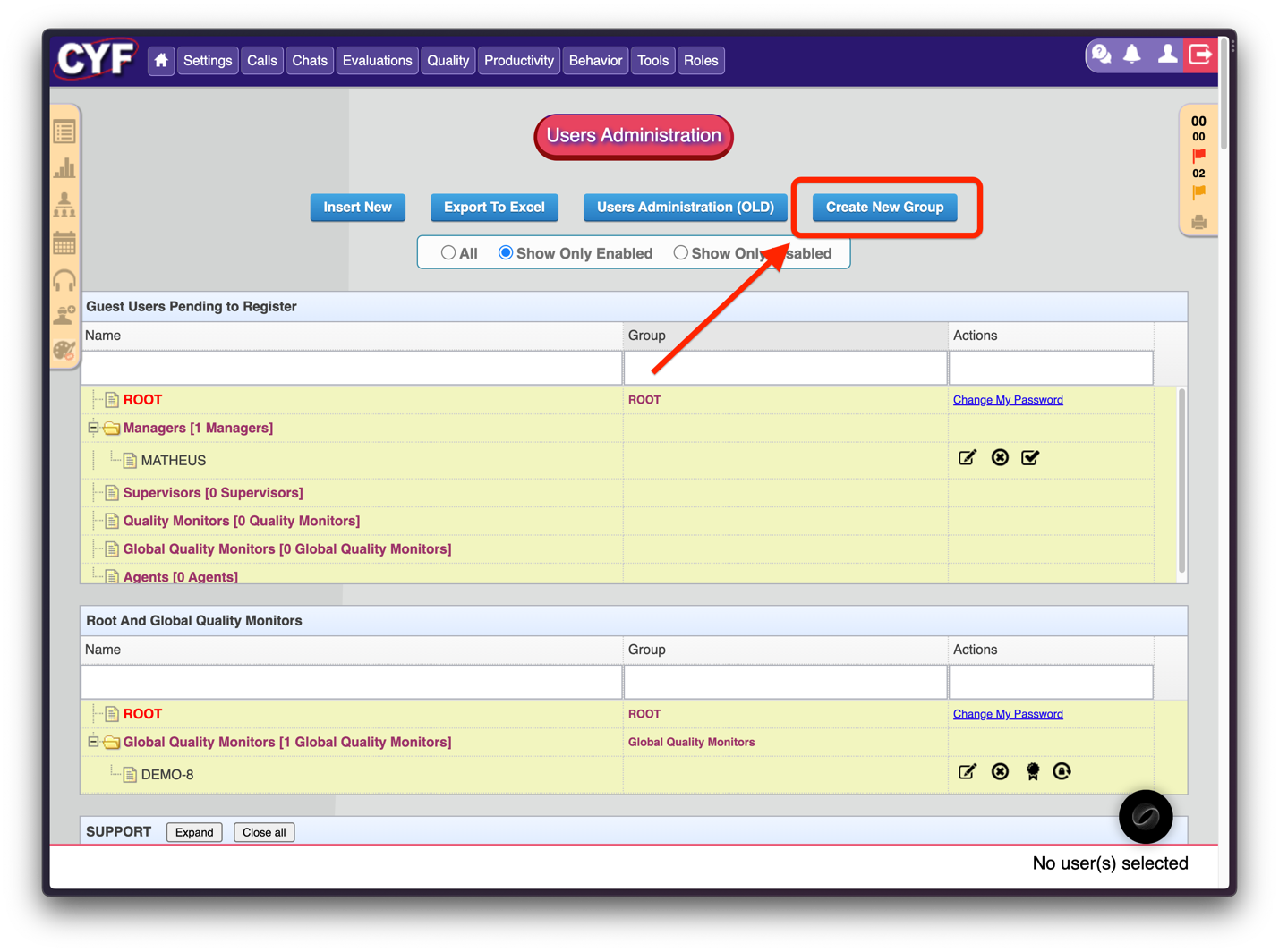 3. On the creation screen, define the group's name, participants, and click "Finish":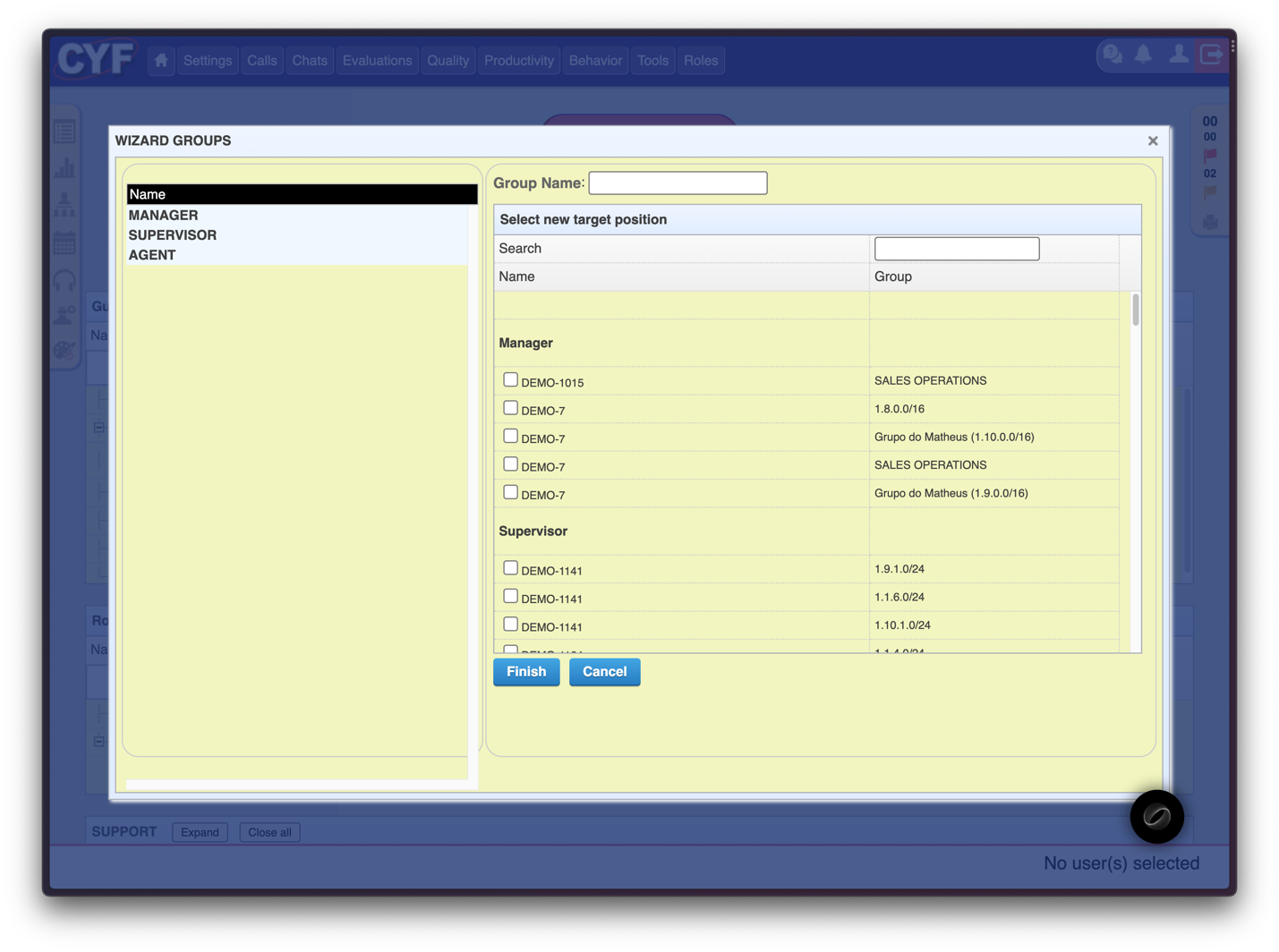 4. See the result at the bottom of the "User Administration" screen: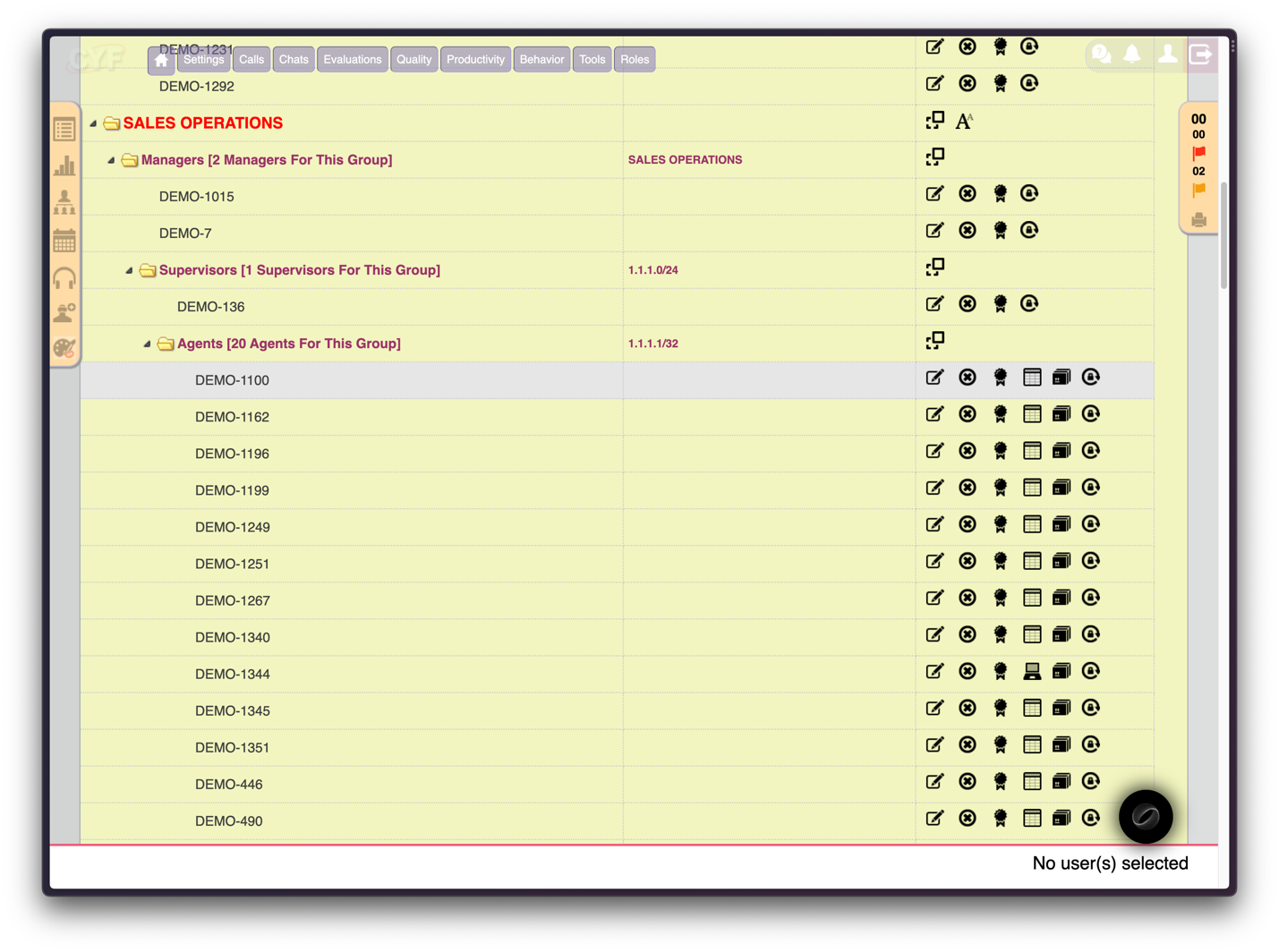 To rename the group, simply click on the icon next to the group's name and change the name on the left side.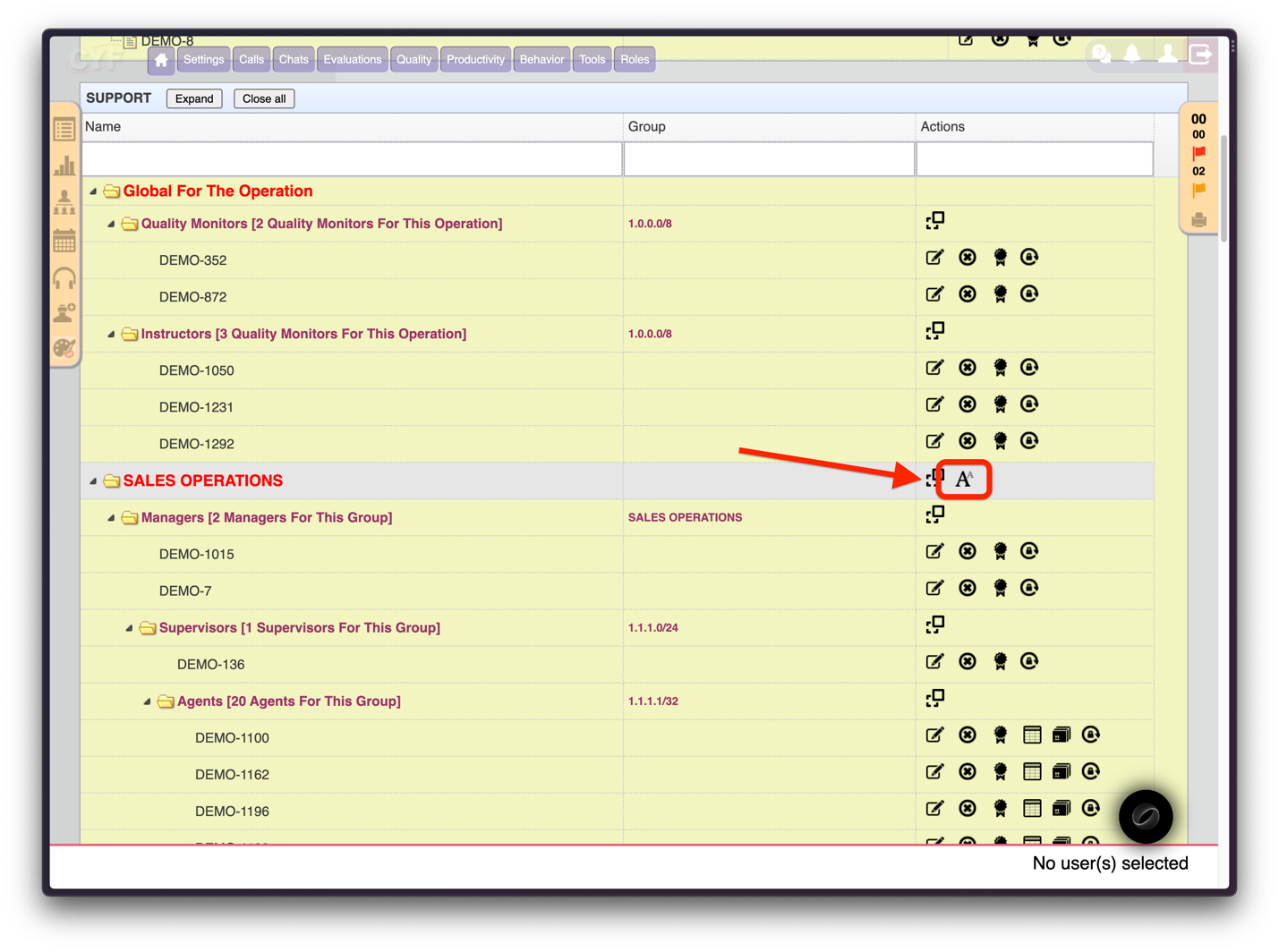 If you have any questions, feel free to contact us.