We are excited to announce the latest enhancement to CYF Quality…
Say goodbye to the tedious manual process of creating individual accounts for each team member and welcome the convenience of inviting all your new colleagues via email!
Here's how it works:
1. Access the "User Administration" page located in the "Settings" menu.
2. Click on the blue "Insert new" button.
3. Select the "Wizard users" option.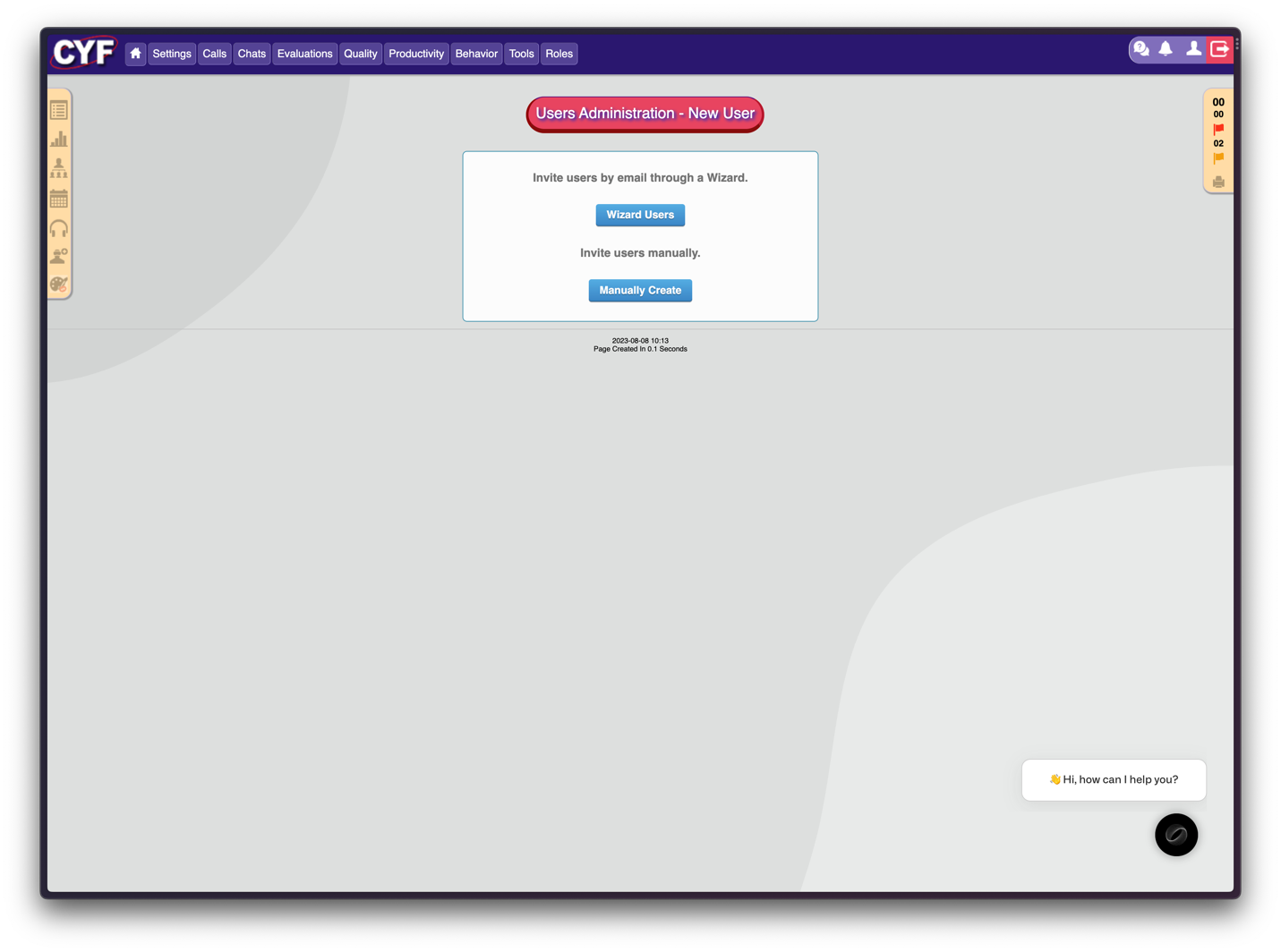 4. Carefully read about the user invitation process: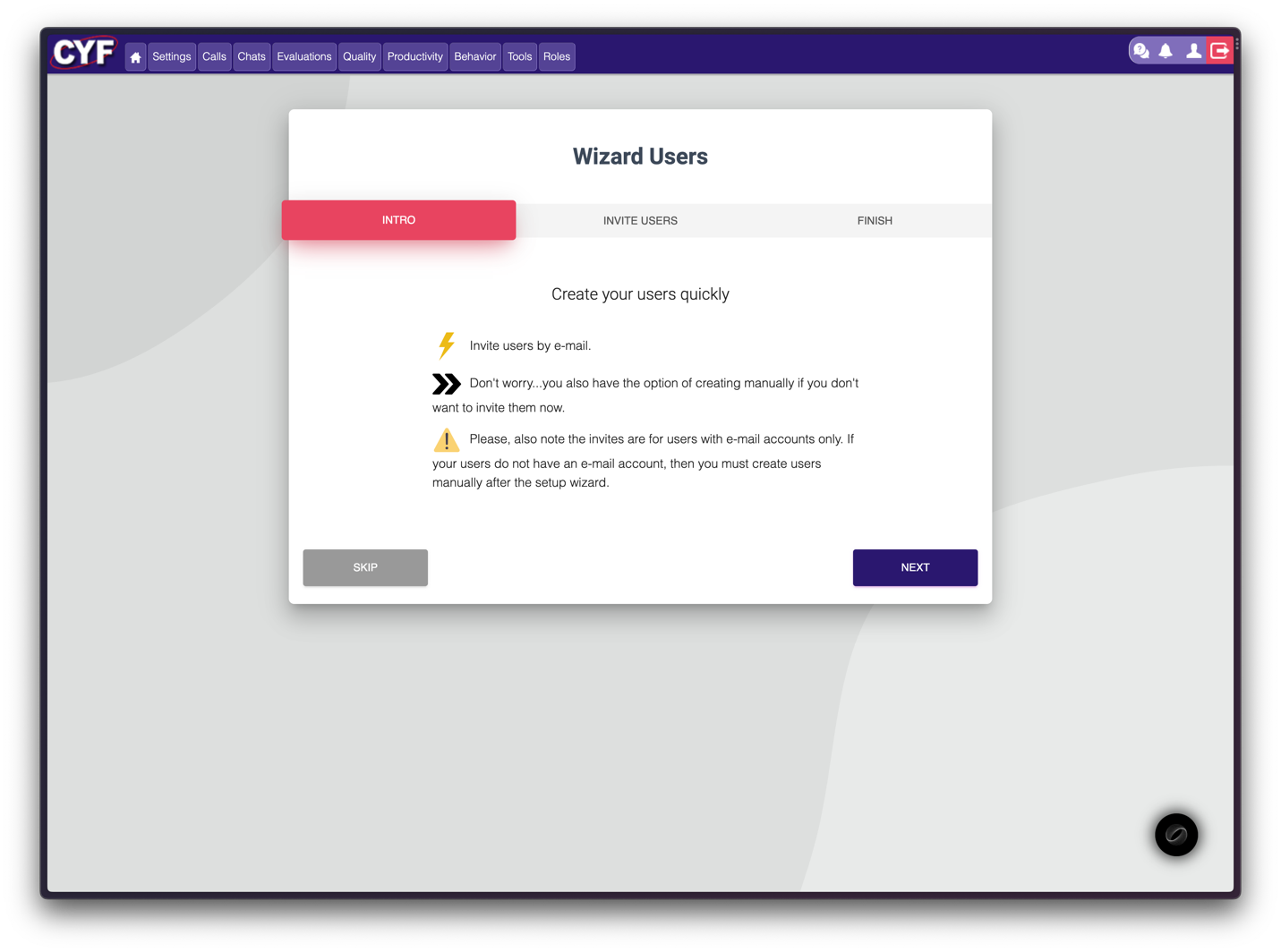 5. Fill out the table with the users who will have access to CYF Quality, from agents to managers: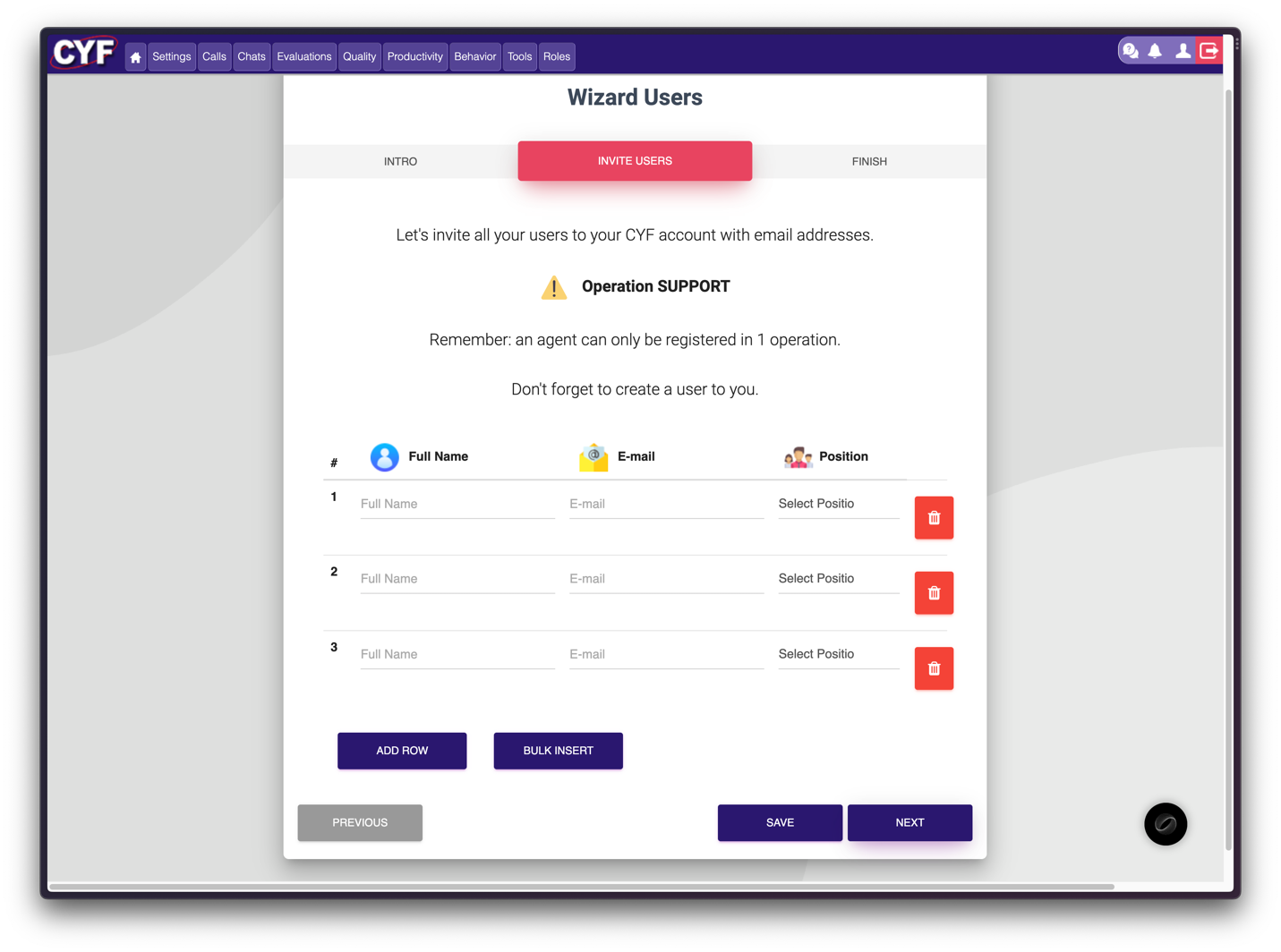 6. If you prefer, you can also invite multiple users at once by uploading an Excel file, clicking the "Bulk Insert" button.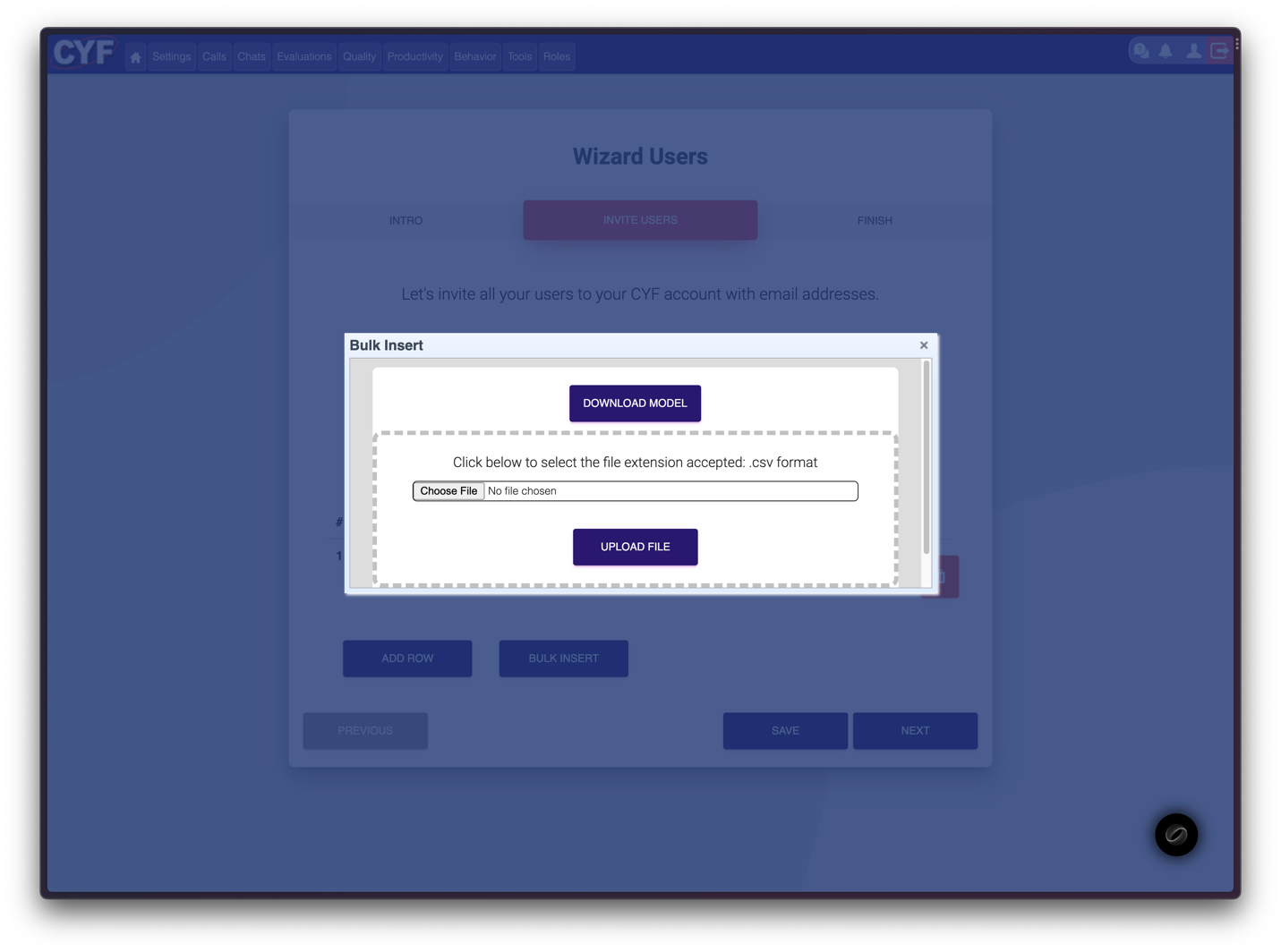 7. To perform a mass invitation using "Bulk insert," click on "Download Model" and replace the data in the spreadsheet below with the information of the users you plan to invite. Once done, click "Upload File" and send the spreadsheet with your data to the system…
Note that all users from the spreadsheet will be automatically filled in the table in the image above (topic 6).
8. After completing the table, you will receive feedback informing you of the next steps: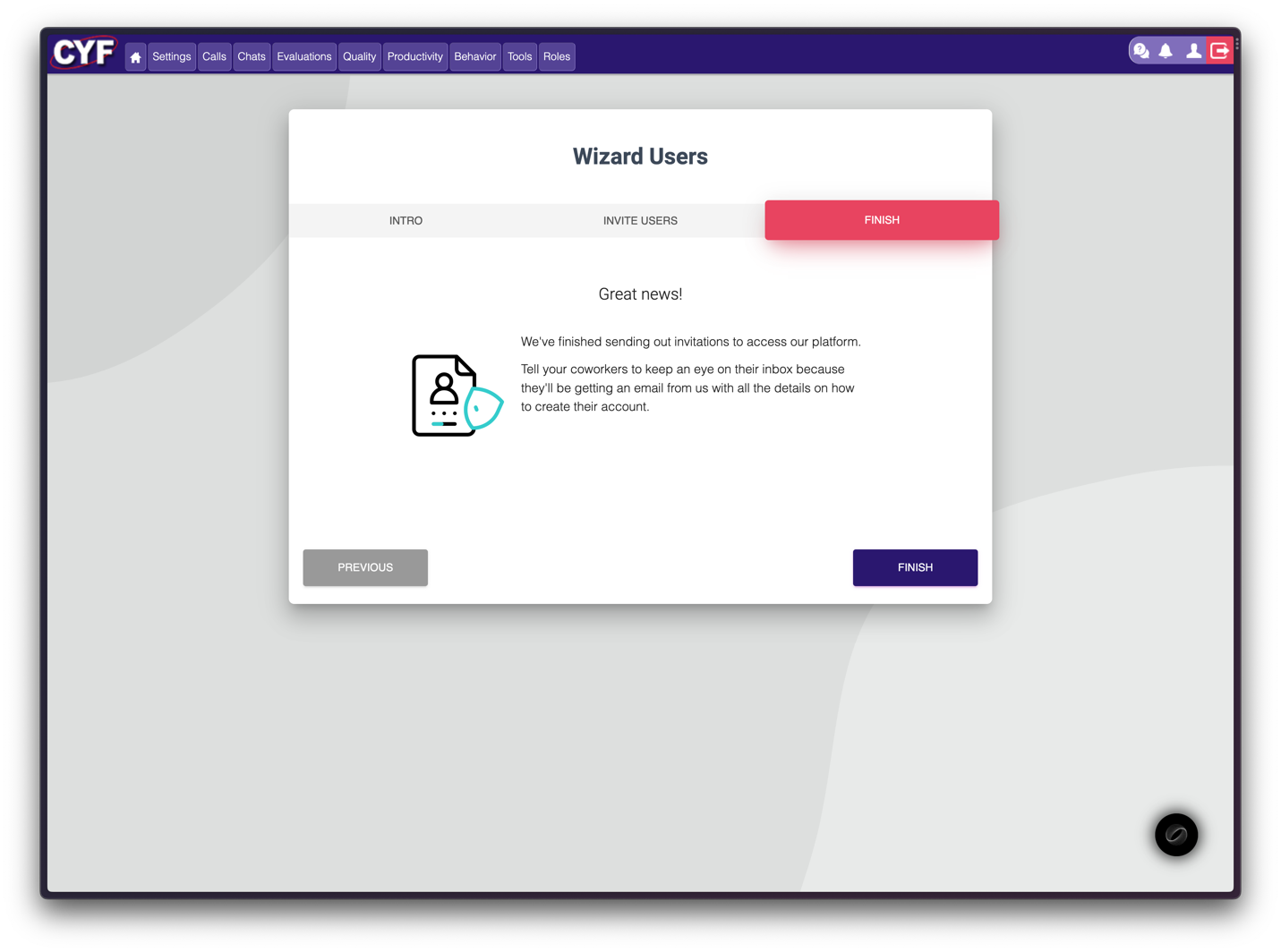 9. Invited guests will receive an email requesting them to complete the registration, as shown below:
Management of Invited Users
We understand that after a certain period of using the feature, issues may arise with users who:
– Did not receive the invitation email.
– Did not complete the registration.
– We no longer wish to invite them to the system.
– We sent the invitation email to the wrong address.
With this in mind, on the user administration screen, we have developed the following functions:
Edit invitation.
Delete invitation.
Manually finalize registrations.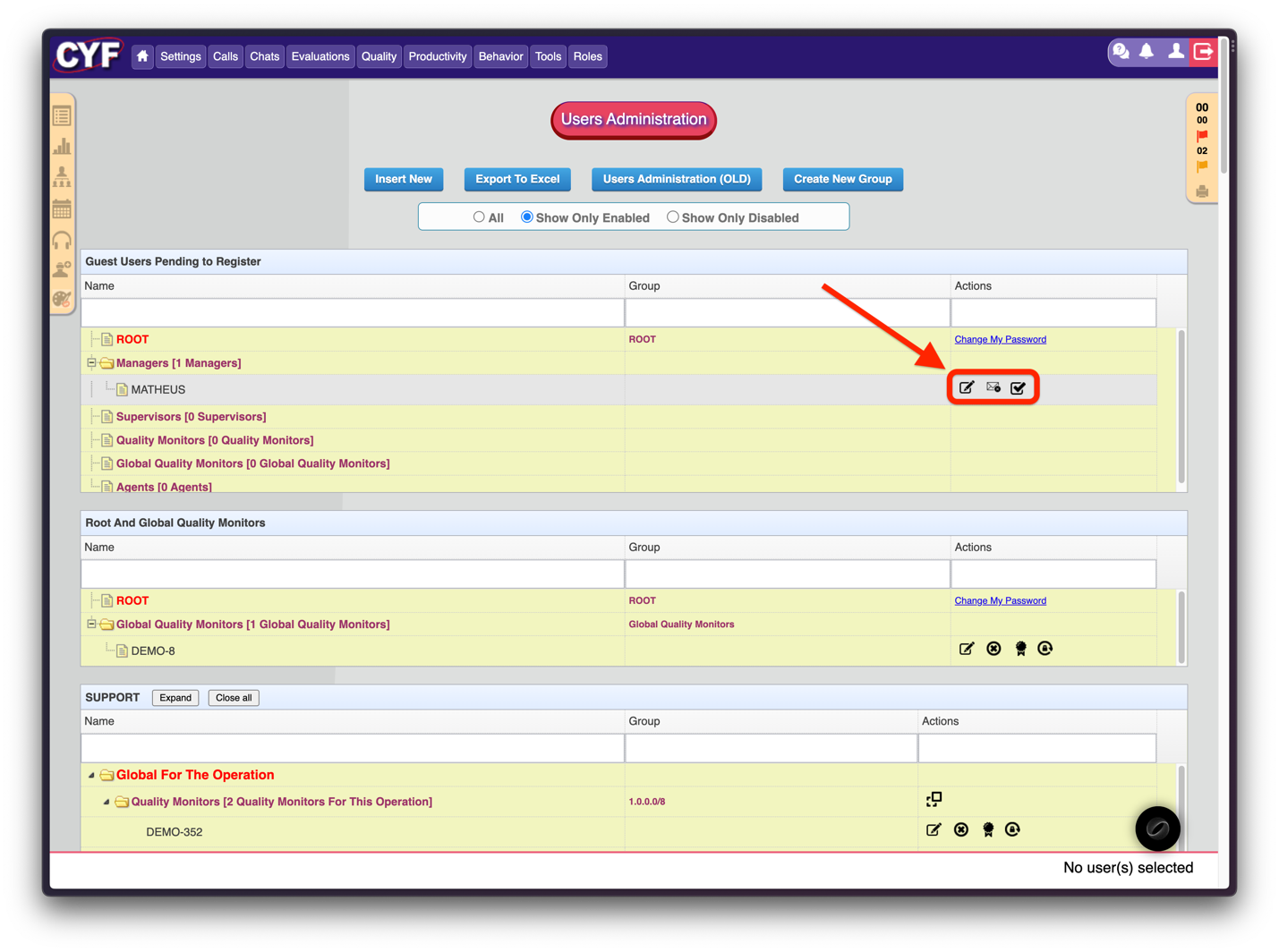 We understand that an efficient team starts with a smooth integration process, and that's exactly what we have achieved with this update. From small teams to large organizations, the email invitation functionality adapts perfectly to your needs.