Nous avons mis en place l'option permettant de masquer la note aux agents dans le système !
Après l'activation, qui est facultative, partout où les agents peuvent accéder, les notes seront masquées. Sont-ils:
Evaluations > List All
In Quality reports
In the reports that are in the "Evaluations" tab.
Pour activer cette fonction, il suffit d'aller à l'écran de configuration générale du fonctionnement. Un nouveau bouton a été créé pour l'utilisateur (Root, General Monitor) qui peut activer ou désactiver cette fonction.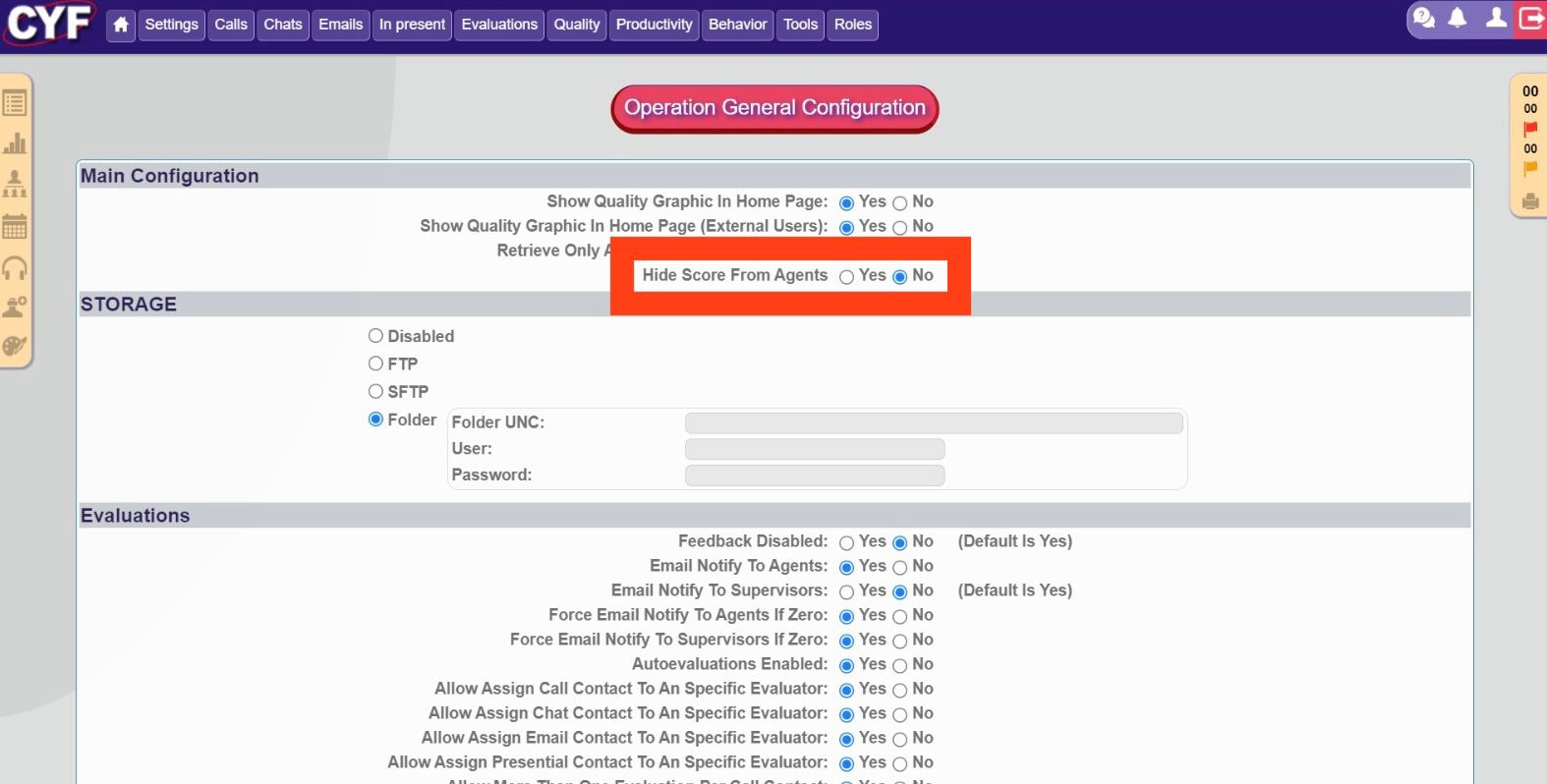 Si vous avez des suggestions d'amélioration, nous sommes ouverts à les recevoir. Merci!
L'équipe CYF.